Based in the heart of the UK, The Slate is located at the University of Warwick campus in Coventry. Accommodating 358 bedrooms with en suits, integrated AV systems, free reliable wifi and access to the University of Warwick sports facilities including pool and gym
A high wooden-crossbeam ceiling for acoustic excellence, reinforced flooring capable of supporting two 4×4 cars, a full-length glass wall with an impressive lakeside view. A venue for conferences that have no barriers. Anything is possible at The Slate.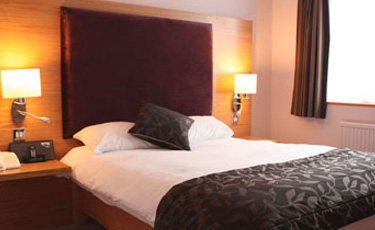 Location
The Slate, University of Warwick, Coventry, CV4 7SH
This postcode will direct you to Gibbet Hill Road, the main road through the University. Follow signs for Lakeside Village, then you'll find your venue signposted.
What previous delegates said...
"If you are looking for what is happening in the HE sector and find out more about some exemplar projects or meet with suppliers and delegates, all in a very pleasant atmosphere, this is a good place to be!"
"A excellent event with well balanced speaker sessions covering important topics of the day. Good selection of suppliers relevant to the HE sector. Well organised and thoroughly enjoyable from start to finish. "
"I thoroughly enjoyed the HEE event."